Our electrostatic spray disinfection services are available for homes in Southern California.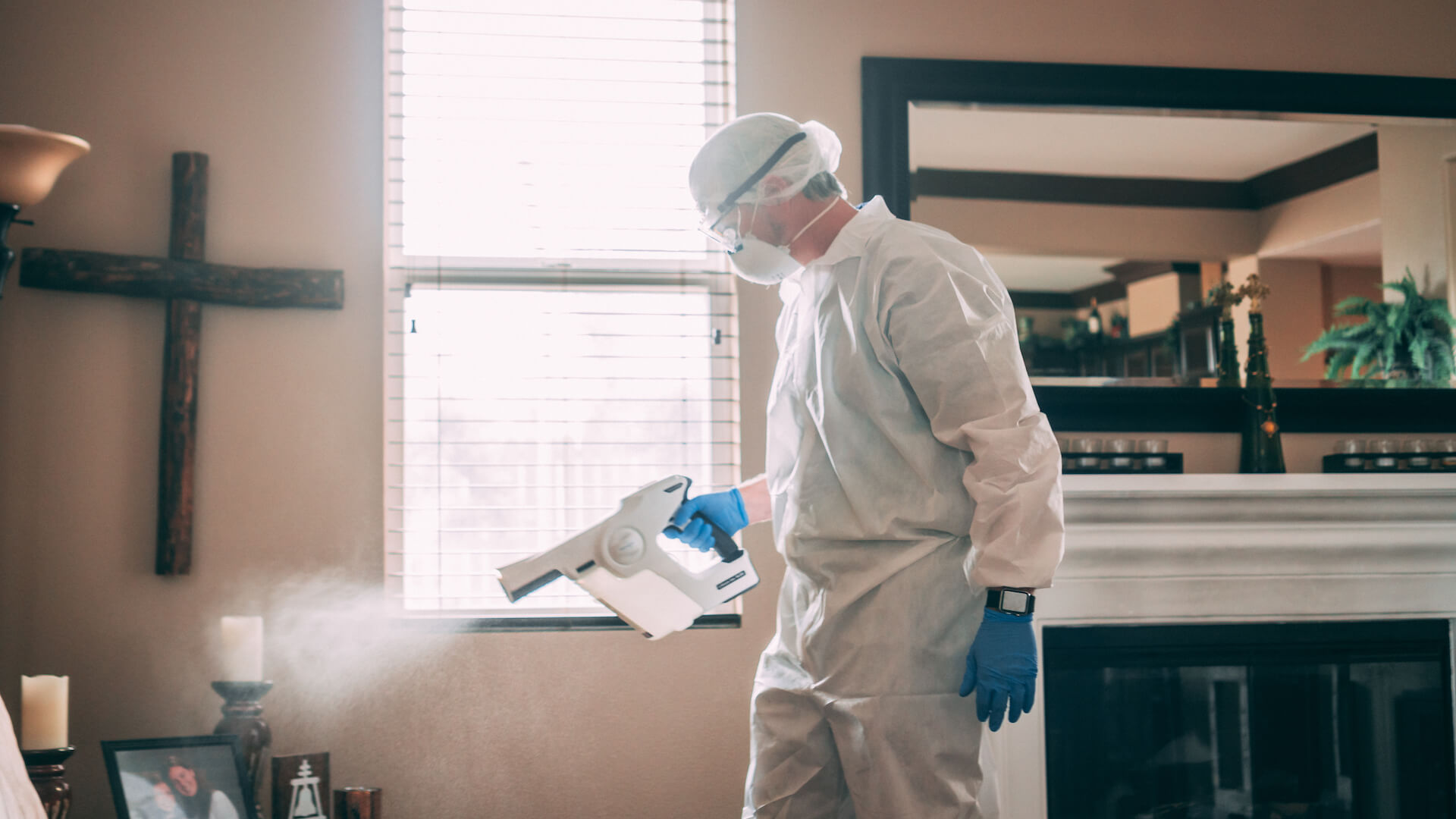 Many people within real estate have adopted changes to combat challenges presented by COVID-19. For example, virtual showings have become increasingly popular.
But many people still want to walk through a home before they make their final decision. The only problem is that they are afraid. Who knows what germs were left behind by the previous owner or the last person who viewed the home?
Even if the home owners have recovered, selling a home becomes even more difficult when the occupants previously tested positive for COVID-19.
Electrostatic disinfection is a quick and safe way to give home buyers peace of mind. It kills bacterial, viral and fungal infections including T.B. and Coronavirus. All disinfectants used are EPA approved and recommended to kill COVID-19.
The house can be entered immediately after spraying is complete. The disinfectants we use leave behind a light chlorine scent that smells clean.
We recommend performing this service in empty homes. If there is staged furniture, we can remove sensitive items, like organically dyed upholstered surfaces, to prevent any adverse effects. The process is safe for all hard surfaces and won't cause any long term erosion. However, some fabric dyes can be affected.
Whether you want people to feel safe as they view their dream home, or a new home buyer wants to be certain that the entire home is disinfected, electrostatic disinfection can help you close deals, while keeping people safe.
Please contact our office for more information: 888-540-0828, npsomas@octoclean.com